About Smart Tab Saver Extension
The Problem
While using our browser, with each tab we open, more memory is consumed and reserved for each tab. It is usual, after a while, to end with a lot of tabs, having:
A lot of memory reserved for tabs that are not being used, our browser gets slow and the system operates with a poor performance.
The problem of not distinguish between tabs because the title does not appear fully and in some cases, neither the icon.
Not being able to see even the tabs in the tab-bar of our navigator.
The image below is a typical example of what
Smart Tab Saver
tries to avoid:

The Solution

Smart Tab Saver is here to avoid this! Watching over those tabs for you. But, What exactly does for you?
Automatically saves any address you go, just in case you close the tab accidentally. There is a history of three days, if you need more than three days, you have the navigator native history.
Automatically closes any tab that has not been accessed, in a customizable time interval. Closing tabs or disable them is the best not only to save memory, also to gain space in your tab bar, wou will only see the tabs you really are intersested in. By default (customizable), Smart Tab Saver will close any non-accessed tab in 10 minutes, if we have more tabs than 15. Smart Tab Saver allows to customize the closing action, you have additionally these options to configure:

Disable tab content. This saves less memory than closing the tab but still allows having the tab in the tab-bar.
Suspend the tab. This saves more memory than disabling the tab content option and also, does not close the tab. In this case, tab is completelly disabled, not just content and it is Chrome/Microsoft Edge that automatically re-enables the Tab once is selected from the tab-bar.
Do nothing. As the name says, Smart Tab Saver will do nothing whith the Tab.

Automatically synchronizes sessions and configuration. This makes you can install this extension in any computer because you will always have ready your configuration and saved sessions.
There are other things that Smart Tab Saver offers:
Save a set of URLs (Tabs) with a name, to create a session. This is very useful to group similar URLs or tabs under a name. Sessions does not expire after three days, like history, so you will have always them available and if the synchronization is enabled, sessions are uploaded to SmartTabSaver server so you can have them in any computer with this extension installed.
Lock/Un-Lock pages. If you do not want a page or tab to be closed, no matter the number of tabs are opened, just "Lock" that tab! It is very simple, just right click on a page and select "Lock" from Smart Tab Saver menu. When you do not need anymore that page or tab, you can un-lock in the same way you locked it.
You can have an idea of what Smart Tab Saver can offer by looking the below screenshot: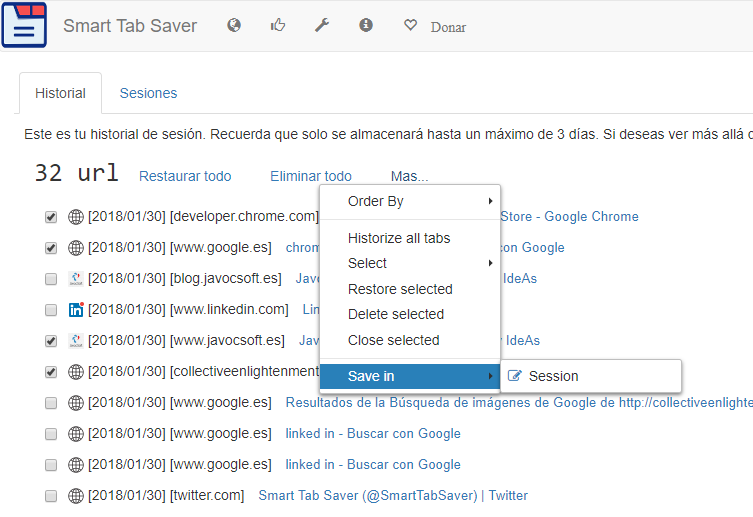 Why Smart Tab Saver over other solutions?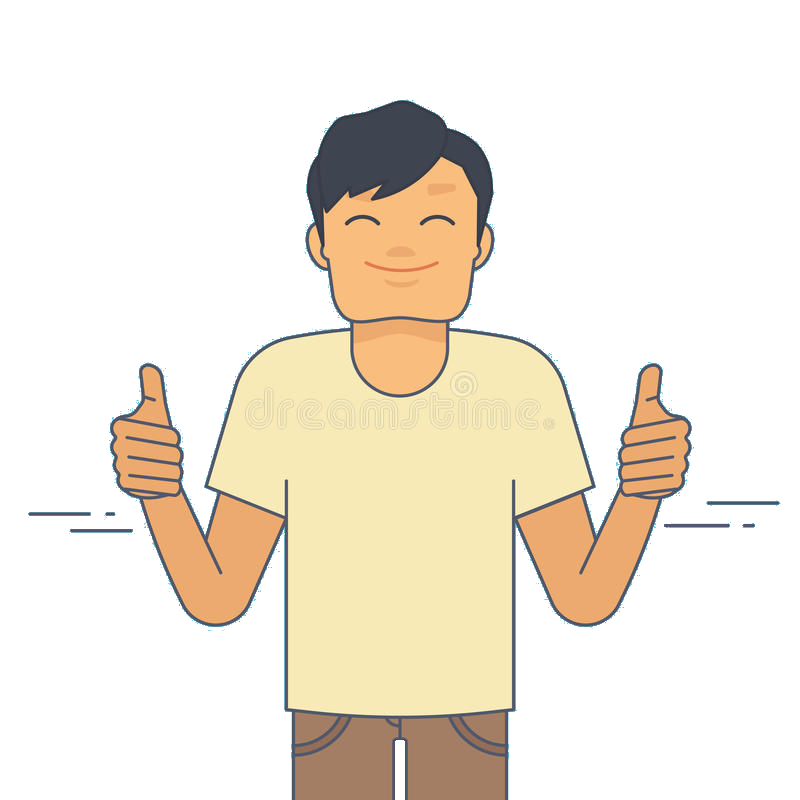 Because current solutions do not guarantee a clean tab-bar and the extra stuff, like data synchronization, that offers Smart Tab Saver, saving in memory is not always all. Smart Tab Saver is the only one that besides having what others have, takes really care of you; in browser usability terms, you will never have more opened tabs than you should really need. Also because is based in navigator usage experience by users that have been using actual solutions that yes, offers what they say but do not fully fulfill user requirements. Smart Tab Saver also helps to reduce carbon footprint of computering by guiding you to have a more healthy habits, not only for your work, also for your sight and mood. So, if you want an smart "all-in-one" Tab Saving improved extension to have more memory available, a clean tab-bar, and a better Chrome/Microsft Edge user experience, Smart Tab Saver is your extension.